This is an interesting topic for me as I play golf and watch it as well. So of course I instantly thought I'm passionate about the niche so I should make some money easily – this turned out o be a mistake, in this article I will tell you why. Lets look at some of the common ways to make money with the golf niche and some of the mistakes that can be made along the way. This of course is my opinion.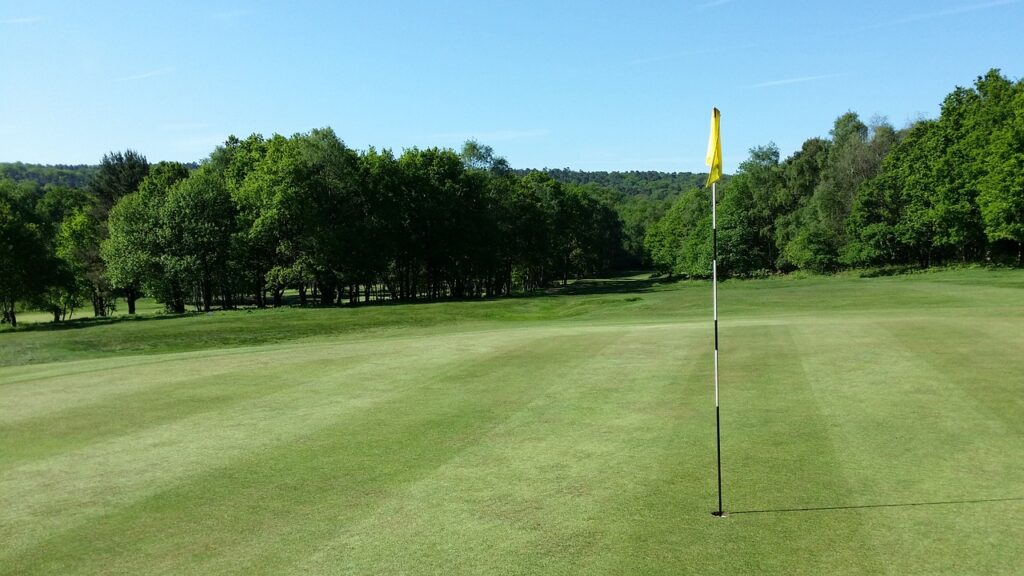 Authority website
This is a problem this one, thinking of doing an authority site then you are up against huge players such as golf magazines and the actual professional tours as well. This is incredibly difficult to break into, just think they have teams of writes coming up with content. I do not recommend trying to create an authority site
Niche Website
This is more like it, you need to drill down in the golf niche. Its still competitive though, lets think this through which problems do golfers have and what might they want help or tips with. Here we go – here is just a few that I came up with quickly.
how to stop slicing the golf ball
how to correct a fade or slice
stop a hook in golf
how to grip putter properly
how to read putts effectively
golf fitness programme
golf fitness workout programs for over 50
best exercises for golfers
core exercises for golfers
golf mental focus tips
golf mental training exercises
As you can see a niche website covering some of the topics above although competitive would be useful for golfers who have the common problems with their game and also covers fitness and mental training as well. You would be amazed at how much of golf is in the head. A good option this but really competitive.
Youtube Channel
This is similar to the authority website in that there are many great channels including the PGA Tour, European Tour and several great golf related vlogs such as Golfoholics, Peter Finch and Paige Spiranac. That being said a golf channel where you play courses and video yourself or a friend could do it is a good idea, maybe having a bit of fun along the way – you could try out some equipment and give your opinion as well. As an amateur I like watching videos on different courses in different countries as much as any pro competition videos.
Remember 1000 subscribers and 4000 hours of views before you can monetize. Its a good option, just don't expect the money to roll in quickly.
Ebooks
This is an opportunity, it could be tips to improve your game, golf facts, golf quotes – that sort of thing. There are quite a few books already out there but I would recommend using Amazon's Kindle Owners' Lending Library option when you publish where you share money from a global pool – the more pages of your book that are read the more you make. This is definitely a good option but it is really competitive.
Affiliate Website
An interesting one this, one of the first things that you would do is search an affiliate site for products and think the money would roll in. Here is the reality you might make some sales to people starting out but for me if I wanted a new pair of golf shoes I would go to a shop and try them on, new clubs – i want to try them and sometimes they need to be custom fitted, golf tees – low income and so it goes on.
That being said there are a few opportunities still – some people will buy equipment online, a lot of golfers are looking for deals on golf balls, golf training aids are popular – the allure of that piece of equipment that can transform your game.
The money can be made and you can review products – just don't assume everyone will click through an affiliate link.
Print On Demand
Custom golf related T-shirt's and products using sites like cafepress and teespring is a great idea. People are always looking for gifts for that golfer they know. Try and come up with some witty phrases and designs and you could be on a  winner here. This is a good opportunity – it is competitive though.
Android or iOS App
Again like an authority website do not bother trying to compete with the big boys here but if you can create a simple app with facts, quotes and tips and monetize with ads then maybe. You would need to be able to create an app though which may require development skill or the cost of outsourcing and both these stores charge money when you create an account. Not recommended.
Wholesale or Dropshipping
I'm not sure other than some unique niche product like a golf club cover or ball marker what you could get here. You certainly won't compete against the big golf manufacturers like Titleist, Callaway and Ping with brand name products and I'm not sure I would buy a set of clubs from an unknown manufacturer. Here is an example Aliexpress product – maybe this sort of thing but I have my doubts

Create an online course
I would personally be looking for someone with a background in golf – a pro or instructor. Someone online with no obvious golf qualifications trying to give out instruction – not sure about that one.
Other ideas
Take golf photos and sell them on stock photography sites – lots of free sites with good images, I'm using one on this article.
fiverr – some unique ideas at https://www.fiverr.com/gigs/golf
Summary
A very competitive niche all round – its easy to look at amazon and see the price of a set of brand new clubs or ball and think I could cash in on that in reality it is not so easy to do as the golf niche is ultra competitive