Learn How To Make Money Through Fitness Coaching
What is Fitness Coaching?
Do you want to monetize your fitness and health knowledge? Fitness coaching is an increasingly popular way for health and fitness professionals to make money and help people reach their goals.
Whether you're a personal trainer, group fitness instructor, or exercise enthusiast, fitness coaching can be an effective strategy to monetize your skills and share your knowledge.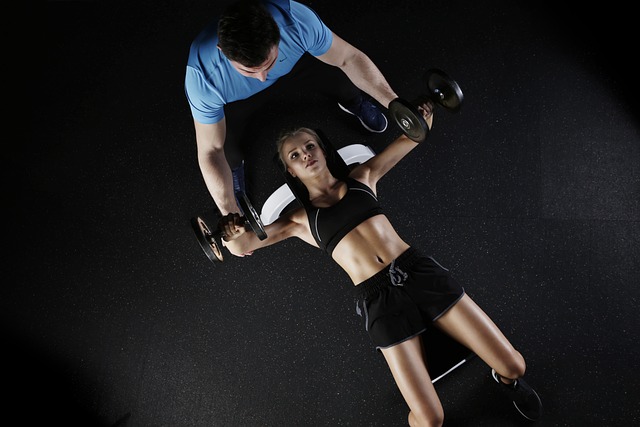 In this article, we will explain what fitness coaching is and provide you with steps to start your fitness coaching business. We'll also give you tips on how to make money with fitness coaching, including how to set reasonable rates and find unique ways to reach new clients.
Let's get started!
How to Start a Fitness Coaching Business
Fitness coaching is a lucrative profession and can be a great way to make money. Getting started in the fitness coaching business can be a bit intimidating, but with the right guidance, it can be an extremely rewarding venture.
The first step to starting a fitness coaching business is to become certified. Certification can help you gain credibility and prove that you are knowledgeable in the subject matter. The type of certification you will need will depend on the area of fitness coaching you plan to specialize in. For example, if you plan to focus on cardio, you will likely need certification in exercise physiology or kinesiology.
Once certified, you can then begin to develop your own fitness coaching program.
The next step is to build a client base. You can do this by advertising your services online or in local newspapers or magazines. You can also create a website and post regular content that showcases your expertise. Additionally, you can network with local gyms, yoga studios, and even health spas to get referrals. Finally, you should also consider joining a local professional organization, such as the American College of Sports Medicine, to stay informed on the latest trends in the fitness industry.
Once you have clients, you will then need to create an individualized coaching program based on the client's needs and goals. This might involve offering personalized nutrition and workout plans, as well as providing motivational and emotional support. In order to be successful in this kind of work, it is important to have a solid understanding of nutrition, anatomy, physiology, and exercise science.
Finally, you should also consider marketing your services and developing an online presence. Creating a blog or website where you can post updates, tips, and advice can be a great way to attract more clients. Additionally, participating in social media can help you reach a wider audience. Additionally, consider creating a newsletter that can be sent to current and potential clients.
With the right training and marketing strategy, your fitness coaching business can be a profitable venture.
With the right guidance and dedication, you can be on your way to a successful career in fitness coaching.
Planning and Research
Before starting a fitness coaching program and attempting to make money, important groundwork must be done to ensure that the venture will be successful. Research the type of fitness coaching program you wish to offer and look for ways to make it stand out from the competition. Consider factors such as potential clients and their needs and the market as a whole. Plan your program carefully, thinking about how to make it attractive and useful to clients. Additionally, research relevant regulations and certifications that may be required to legally offer the fitness coaching services. Once the planning and research is complete, an entrepreneur may then begin to make money through fitness coaching.
Develop Your Coaching Methodology
Having a clear and effective coaching method is key when it comes to making money through fitness coaching. Start by researching the different approaches available and select the one that best suits your goal as a coach.
Some popular methods include one-on-one coaching, online coaching, and group coaching. Once you've selected a coaching model, create a framework to guide your sessions.
Your coaching methodology should also include areas such as goal setting and a progression plan to continually measure your client's progress. Having a structured coaching model shows your clients that you have a professional approach to fitness coaching and will help to build their confidence in your expertise.
You might also want to include methods to help clients stay motivated and stay on track with their fitness goals. By creating a comprehensive coaching method, you can ensure that you can make money through fitness coaching in a safe and effective manner.
Creating Your Coaching Program
Making money through fitness coaching requires a well-thought-out, personalized approach. You need to consider the type of program you want to offer and the payment structure required to maximize your income.
When creating a fitness coaching program, you should begin by identifying the type of services you want to offer. Some popular types of fitness coaching are group training, one-on-one coaching, and online programs.
You should also consider the frequency of sessions and how payment will be received. Will you be charging per session, for a subscription, or for a set package? Additionally, it's important to create a pricing structure that reflects the value of your counseling services.
This will help you attract more clients and build a successful fitness coaching practice. Ultimately, the program you design should be tailored to meet your needs and those of your clients.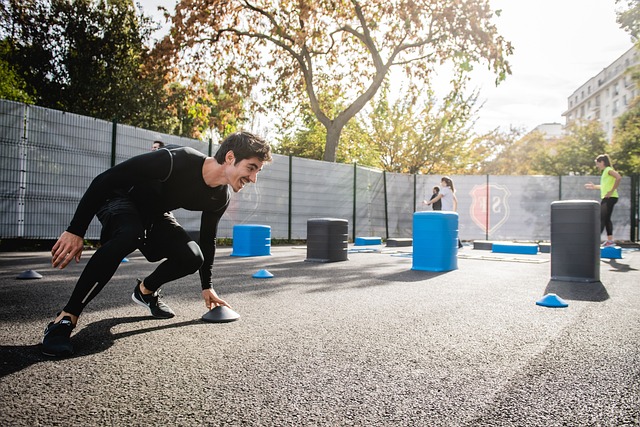 Finding Clients
The key to making money through fitness coaching is to find clients. The most successful coaches are active in their local fitness community, and create relationships with people who can recommend them to others.
Networking is key to getting the word out about your services, so don't be afraid to attend local events, visit other fitness centers, or join relevant Facebook groups.
Another great way to find new clients is to use social media platforms, such as Instagram or Twitter, to advertise your fitness coaching services. Post content related to fitness and health, and be sure to include helpful tips and tricks that prospective clients can benefit from. Make sure to include hashtags so that you can be found by potential clients looking for assistance.
Finally, don't forget to include information about how to contact you in each post!
Marketing Your Fitness Coaching Business
In order to make money with your fitness coaching business, you must effectively market your services. Word-of-mouth is often the most effective way to market a fitness coaching business as it builds credibility and trust.
Ask your current clients to refer you to their family, friends, and colleagues, and offer them an incentive for doing so. Additionally, you can use digital marketing to reach a wider audience.
Make sure to have a professional website and use targeted SEO strategies to draw in prospective clients. You can also use social media to engage with potential customers and grow your online presence. Finally, reach out to local gyms, fitness centers, and events to find opportunities to network.
With a little bit of effort and a solid marketing plan, you can make money with your fitness coaching business.
Tips for Making Money with Fitness Coaching
Fitness coaching is a great way to make money and build a successful business, but there are several key elements that need to be taken into account when setting up a fitness coaching business. Taking the time to research the industry, develop a business strategy and build a supportive community of clients is essential for success. Here are some tips for making money with fitness coaching.
1. Research the Industry and Market. Before launching a fitness coaching business, it's important to become familiar with the industry and the current market. Understand the different types of services available, how they're priced and what differentiates them. As well, do market research to determine what the competition is like. Identify potential customers, determine what their needs are and determine how to best position your business to meet those needs.
2. Develop a Unique Selling Proposition. Stand out from the competition by developing a unique selling proposition (USP) that sets you apart. Start by identifying the areas in which your services excel and build a brand message around it. Determine the specific benefits that your services offer and communicate them clearly to potential customers.
3. Develop an Online Presence. An online presence is essential for any business. Create a website that is user-friendly and easy to navigate. Include information about your services, pricing and contact information. In addition to a website, use social media to reach out to potential customers and build a community.
4. Offer Creative Packages and Pricing. Offering creative packages and pricing can help you increase your profits. Consider offering package deals that include multiple services at a discounted rate, or offer discounts to first-time customers.
5. Create Content to Promote Your Business. Create content such as blog posts and videos to promote your business and attract more customers. Use your content to demonstrate your expertise and share helpful tips that potential customers can use.
6. Build Relationships with Your Clients. Build a strong relationship with your clients by being open and honest. Show thatyou care about their progress and offer support and feedback. This will help you retain customers and build a loyal customer base.
Set Reasonable Rates
When making money through fitness coaching, setting reasonable rates for your services will be key to a successful business. It is important to remember that you are offering a service and should charge an appropriate fee for your knowledge and expertise.
Consider the market in your area and other fitness coaches in order to help you determine the right rate. It is important to do your research and not undercut yourself or your competition. Include other services that you may offer such as nutrition advice, personal training, and more.
By including these in your rate, you can make more money while ensuring that your customers receive the best services.
Leverage Your Expertise
If you have expertise in fitness coaching, you can make money through your knowledge and skills. Start by inventorying the areas in which you specialize and the related experience that can be leveraged to your advantage.
For example, if you have background in nutrition, you can offer nutrition guidance as part of your fitness coaching. Once you've identified your areas of expertise, develop services and programs that you can offer to customers.
These should be comprehensive and include steps, action plans, and achievements.
Through your fitness coaching services, you can help customers reach their fitness goals and make money in the process.
Upsell Your Services
When it comes to making money as a fitness coach, there are a few strategies you can use to increase your revenue. One of the most lucrative strategies is to upsell your services.
Upselling involves offering additional services or products to your clients at an additional cost. For example, if you offer fitness coaching for weight loss, you could upsell a nutritional plan or meal plan to go along with the coaching sessions.
This can help you make more money since you can charge for those additional services. Additionally, you could offer discounts on packages of multiple sessions to encourage clients to commit to longer-term programs, which can also increase your revenue.
By upselling services and offering packages, you can make more money while providing additional value to your clients.
Create an Appealing Online Presence
Brand yourself as a fitness coach and position yourself as an expert in the field. Start by creating a professional website to showcase your credentials and services. Be sure to include customer testimonials, pictures, business hours, and contact information on the website.
You can also create a portfolio, as well as a blog or media page to discuss fitness trends, new fitness products, and fitness tips.
Additionally, create an appealing social media presence by posting regularly and engaging with followers. You should also explore content marketing by creating videos or writing articles related to your fitness coaching services.
By taking these steps, you will be able to build a strong online presence, attract potential customers, and ultimately, make money through fitness coaching.
Find Unique Ways to Reach New Clients
When you are trying to make money through fitness coaching, it is important to consider ways you can reach new clients. Advertising your services online or through word of mouth can be a great way to increase your visibility.
You may also want to consider offering free introductory sessions to prospective clients to showcase your skills. Additionally, consider partnering with other fitness professionals, gyms, or businesses to increase your reach.
This can not only help you make money through fitness coaching, but can also help to build your network in the industry. Finally, use social media to get the word out about your services and to connect with potential clients.
By using these strategies, you can make money through fitness coaching and start to build your client base.